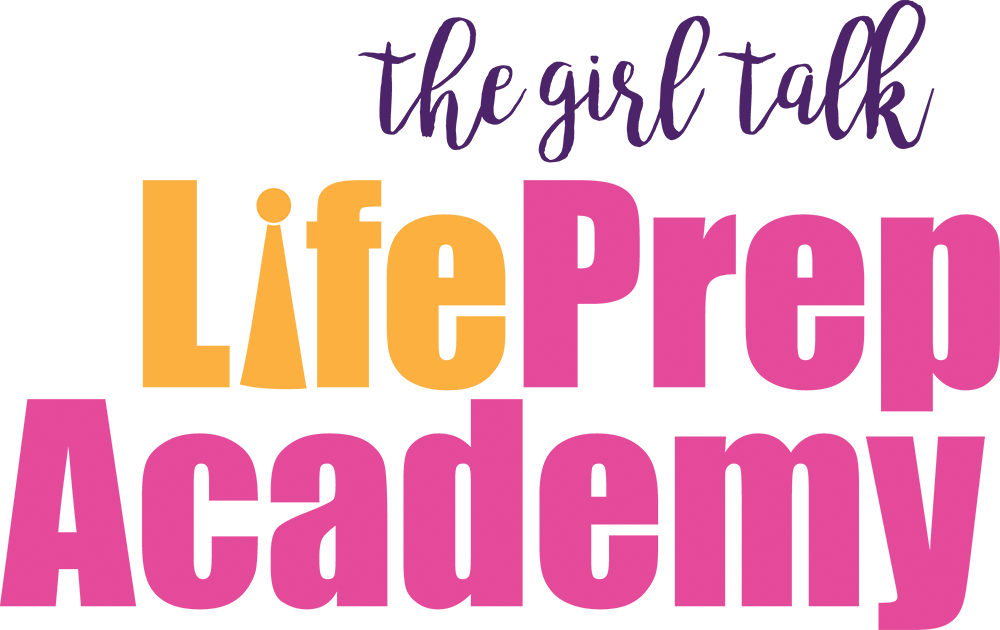 The Girl Talk LIFE Prep Academy
**The Girl Talk Life Prep Academy is still in its planning stages.
The program will prepare juniors and seniors in high school for college, career, and/or life, through consecutive weekly sessions, each semester. For High School Juniors, we will cover topics on College and Career exploration and preparation.  For High School Seniors, we will cover topics on College LIFE Prep, Career LIFE Prep, and General LIFE Prep (transitioning into becoming an adult, becoming a financially stable adult, finding housing, etc.). Juniors and Seniors who participate will also have the chance to participate in an 8 week Summer internship (unpaid for Juniors/paid for Seniors) and receives a mentor to walk one on one with her to help her make positive choices and to guide her through life's transitions.
College & Career Exploration for High School Juniors
First Semester, our high school juniors will come once a week (for a limited amount of weeks – TBD) to learn about college options. They will learn the importance of community service hours, what colleges look for in applicants, alternatives to college (vocational and technical training colleges, certificate programs, etc.), and they will have the opportunity to visit community colleges, universities, technical & vocational training colleges, and institutions that offer certificate programs.
Second Semester, our high school juniors will come once a week to explore career options. We will bring in guest professionals who represent various different career paths (CEO's, Professors, Doctors, Lecturers, Accountants, Musicians, etc.) The girls will also have the opportunity to visit businesses and organizations to see behind the scenes operations.
College LIFE, Career LIFE, General LIFE Preparation for High School Seniors
College LIFE Prep
First Semester, our seniors will attend sessions on college LIFE preparation. They will learn how to apply to college, how to complete financial aid applications, selecting a meal plan and a dorm. They will also learn about life changes and transitions as a college student: what to expect. We will also teach them about financial management techniques as a college students. We will discuss life on campus and what they should expect; and provide tips for study life/social life balance.
General LIFE Prep
There will be alternative General LIFE Prep courses for girls who are not interested in attending a post-secondary institution. The General LIFE Prep course will include topics on transitioning from being a high school student to becoming an adult: finding housing; becoming financially stable; finding career track employment; applying for a job; training certificates; and life skills.
Career LIFE Prep
Second Semester, our seniors will attend courses on career LIFE preparation. We will cover interview skills, workplace etiquette, time management techniques, and money management techniques. Girls will learn how to communicate properly and effectively in an interview. They will also learn how to carry and conduct themselves in the workplace. We will teach them how to dress and how to come to work with the right attitude, how to complete a timesheet, and the importance of coming to work on time. They will learn money management techniques: keeping track of hours and pay; opening a bank account; how to balance a checkbook; the importance of saving money, etc.
**The word "College" refers to community college, universities, vocational/technical colleges, and certificate programs.
Summer Internships
Girls who participate in both semester courses will be eligible to apply for an 8 week summer internship to further explore career options. We will collaborate with local businesses and organizations to provide the career experience for the girls.
"Before Girl Talk I didn't think that God could love me.  But on the Retreat He reassured me that everything that happened to me happened for a reason, and one day I will find out why.  Now I know that God loves me even with everything that I have been through."