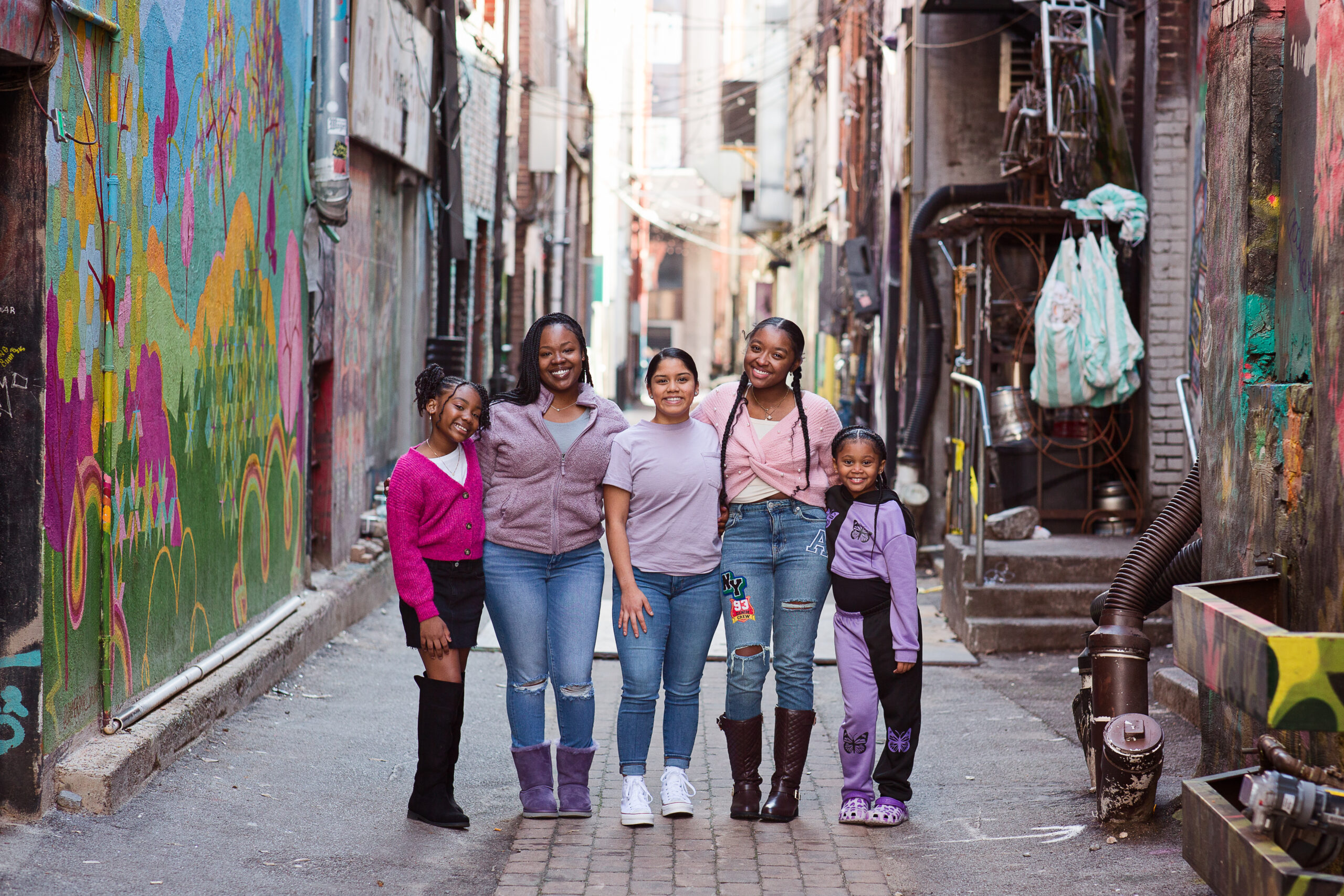 We Work To…
decrease the number of girls getting pregnant at an early age
increase the likelihood of:

educational advancement to the next grade level
graduation from high school
enrollment in post-secondary education and/or training

increase the likelihood of girls becoming career professionals as adults
Our Outcomes
Reducing the likelihood of Teen Pregnancy
In 2019, there were 5,672 pregnancies and 4,949 births among Tennessee females between the ages of 15 and 19.
Our current teen pregnancy rate is 0%. No girls involved in 2021-2022 Girl Talk programming became pregnant.
Academic Achievement
In 2022 the four – year graduation rate for Knox County was listed at 88.7% down from the previous school year. The rate for graduation students was 80.8% and 71.3% for students with disabilities.
Overall the statewide ( Ready Graduate ) rate that reflects the percentage of students considered postsecondary ready after high school emulated 39.7%.
The Success rate percentage of students whose test scores met or exceeded the expectations of English Language Arts and Math testing was 33.8%.
For the 2021-2022 School Year, Girl Talk's high school graduation rate was 100%.
Educational Advancement
34% of Tennesseans currently have an associates or a college degree.
Currently, 100% of 2021-2022 graduating class of Girl Talk girls are going on to post-secondary education or training.
2021-2022 Girl Talk Pregnancy Rate
0%
Zero girls enrolled in Girl Talk, Inc. became pregnant this year.
2021-2022 Girl Talk Graduation Rate
100%

All senior girls enrolled in Girl Talk, Inc. programming received their high school diploma in the Spring of 2022.
2021-2022 Educational Advancement
100%
All senior girls enrolled in Girl Talk, Inc. programming during the 2021-2022 school year, have gone on to begin in postsecondary education opportunities.
"Since Girl Talk has become a part of our lives we have reached so many goals.  But one in particular has stood out from the rest, staying abstinent until marriage.  Not only was this choice personal for the both of us but we now realize how important it is to wait and to reach out to other young girls about being abstinent."