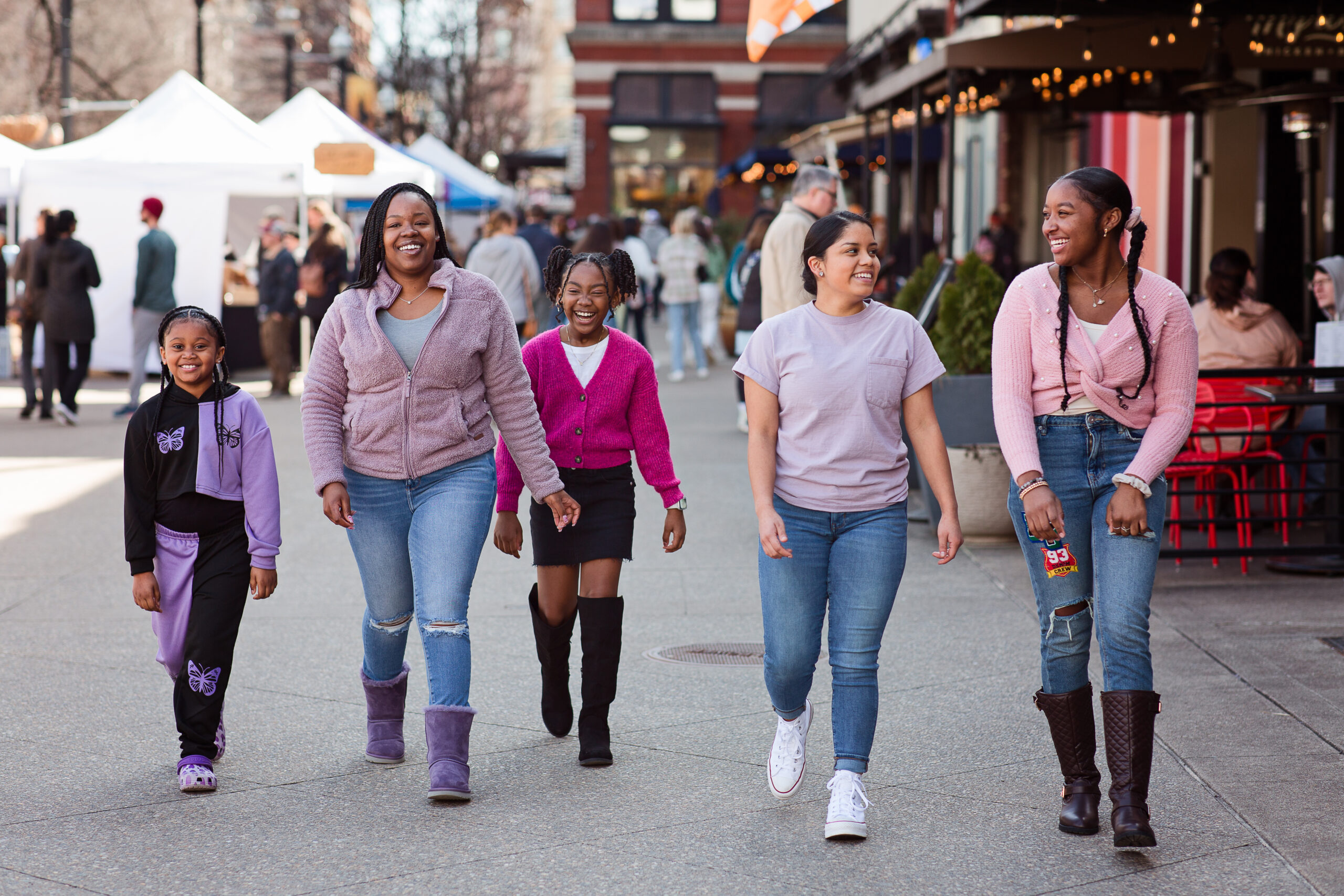 Our Mission
Girl Talk empowers girls to become their best selves by reducing the likelihood of teen pregnancy and helping them to advance educationally.
Our Vision
Girl Talk will be a mutually beneficial community in which women and girls come together in safe environments to share hope, grace, support, love, and experiences. As a result of being involved in Girl Talk, young women will connect to their purpose for a fulfilling life in whatever field they choose. Teen pregnancy rates will drop in our community as we prepare girls to make healthy choices. Girl Talk will increase the likelihood of educational advancement to prepare girls for their future. Participants will be strong, confident, educated women who are ready to change the world.
Our Core Beliefs
We believe that in our society, girls often feel alone, unworthy, and disadvantaged; but we believe their future can be good.

We believe that a young woman's worth should not be defined by her circumstance but by her identity in Jesus Christ.

We believe that girls have the potential to make a difference when their God-given purpose is developed.

We believe that teenage pregnancy can create challenges in reaching her full potential.

We believe that Girl Talk has the responsibility to equip girls with the tools they need to live their best life possible.
"Growing up in a single parent home with welfare and food stamps, college was a distant dream.  Girl Talk gave me the courage & inspiration to go to college. I am now a self-sufficient, college graduate, working in my field, and I would not be where I am today without Girl Talk's investment into my life."