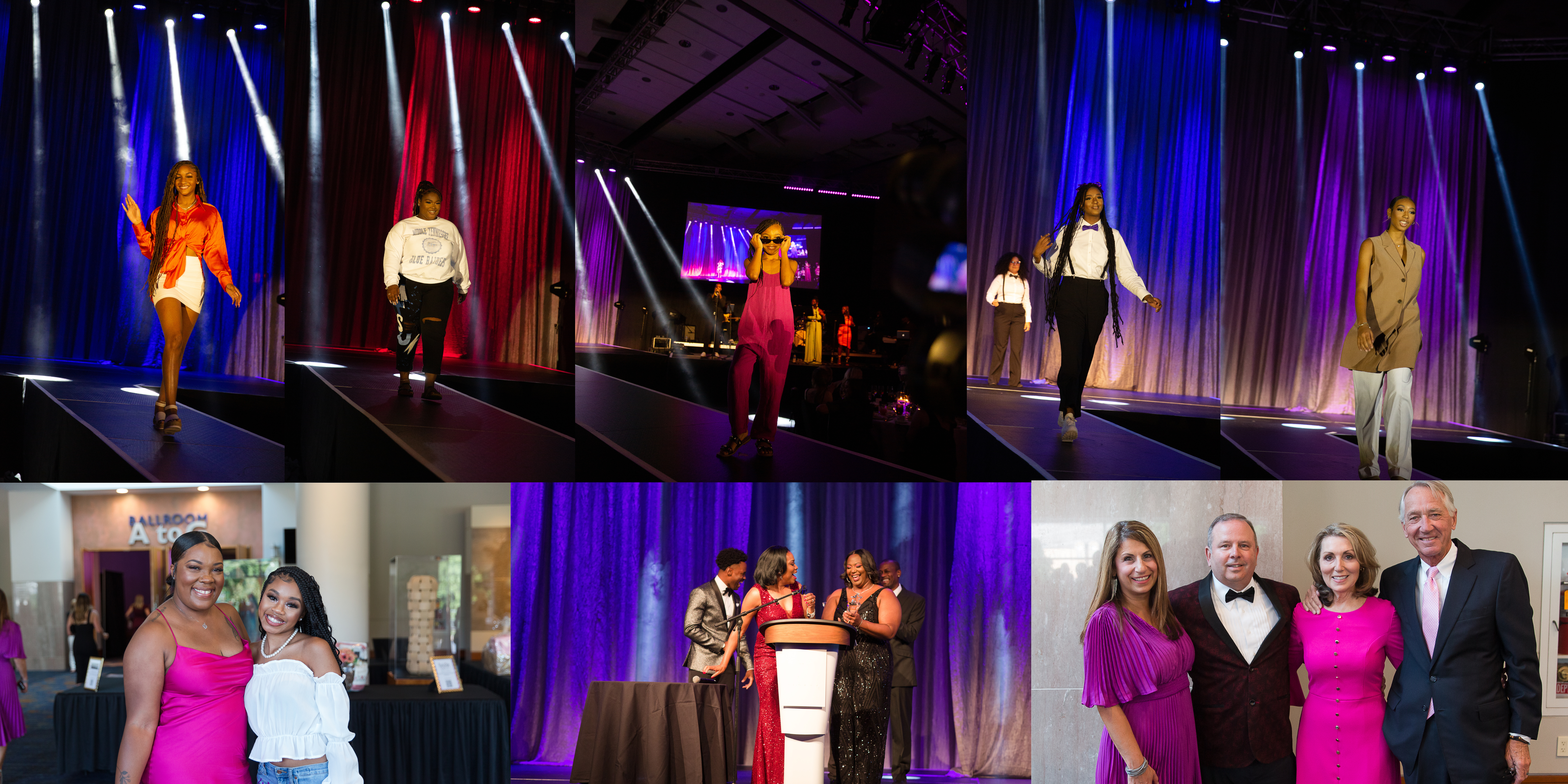 The 12th Annual Girl Talk Fashion Show Gala!
Mark your calendars for the 12th Annual Girl Talk Fashion Show Gala taking place at the Knoxville Convention Center on Saturday, August 26th! Our Fashion Show Gala is a signature Girl Talk event that begins with a cocktail hour, and then transitions into dinner, awards presentation, live band, and an upscale fashion show!
Professional women and our Girl Talk girls work the runway showing poise, confidence, and elegance all while having fun and engaging the crowd with their whimsical spirits! Then, we close the night with a boisterous dance party!
This year's theme, There's No Place Like Home, represents our vision for the future of Girl Talk, Inc. The theme, inspired by The Wiz/The Wizard of Oz, will incorporate various components of the movie into the show. Our very own Girl Talk Girl, Chyina Petty, will be playing Dorothy!
We are also elated to be honoring the amazing Mary Ellen Brewington as our 2023 Madeline Rogero She-Pro Award Recipient.
Cocktail Hour starts at 5:30pm. Funds raised through The Girl Talk Fashion Show Gala in 2023 will support the growth and expansion of Girl Talk Programming and the NEW construction of "The Girl Talk House". We are excited to reveal our plans at the gala!
Get your tickets before they sell out! Make it a date night! Bring a friend! Come dance the night away with the Girl Talk Family!
Special Thanks to our 2023 Gala Sponsors!
For more information about sponsorship opportunities, contact Girl Talk, Inc.'s Executive Director, Denetria Moore, at denetria@girltalkinc.com.