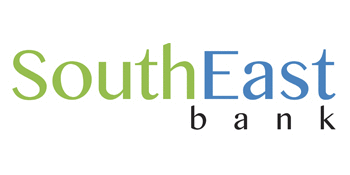 The SouthEast Bank Education Awards
About the Scholarship: "When girls are given the right tools to succeed, they can create incredible futures, not only for themselves but also for those around them." – Meghan Markle
The SouthEast Bank Education Award was established to afford an outstanding participant of the Girl Talk Life Prep Academy the opportunity to pursue her postsecondary dreams and career goals. The mission of SouthEast Bank includes a strong commitment to promoting and supporting education. The scholarship awards are a reflection of this promise to our local community. Based on the following eligibility requirements and completion of the application process, Girl Talk, Inc.'s leadership will select this year's recipients.
There are three scholarship tiers for girls to apply. Please read the description for each tier to identify which scholarship you qualify for. Be mindful, you can only apply for one tier. GPA requirements vary based on scholarship award associated with each tier. The deadline to apply is April 21, 2023.
Tier 1:

GPA required: 2.75-2.99
First place award amount: $1,750
 Second place award amount: $1,500
Answer the following question: If you were afforded an opportunity to provide a message of hope and support to the African American community, what would you say?

Tier 2:

GPA required: 3.0-3.49
Award amount: $3,000
Answer the question inspired by the cited quote: "Be the change you wish to see in the world."-Ghandi. What issues do you see within society? How will you use your voice to create change? What mark will you leave behind?

Tier 3:

GPA required: 3.50-above
Award amount: $5,000
Answer the question inspired by the cited quote: "It is very important to know who you are. To make decision. To show who you are."-Malala Yousafzai. Tell us three thing that helped shape your core values. How will these core values guide you life decisions? How will these core values influence others?
*The amount awarded will be given directly to the student's chosen institution.
*Your answer should be written as an essay. You must upload your essay as a word document or pdf.
SouthEast Bank Scholarship Award